The greatest DC heroes and villains collide within the pages of comic books, on the big screen, and on TV each week. But what happens when YOU have the power to crown the ultimate winner of an epic battle for supremacy?
Vote for the heroes and villains you want to see duke it out in the next round. Will your favorites rise or fall? Share this link to rally fan support for your choices, and keep checking back to watch the battle continue.
Vote in Round 1 now!
Support Your Champion!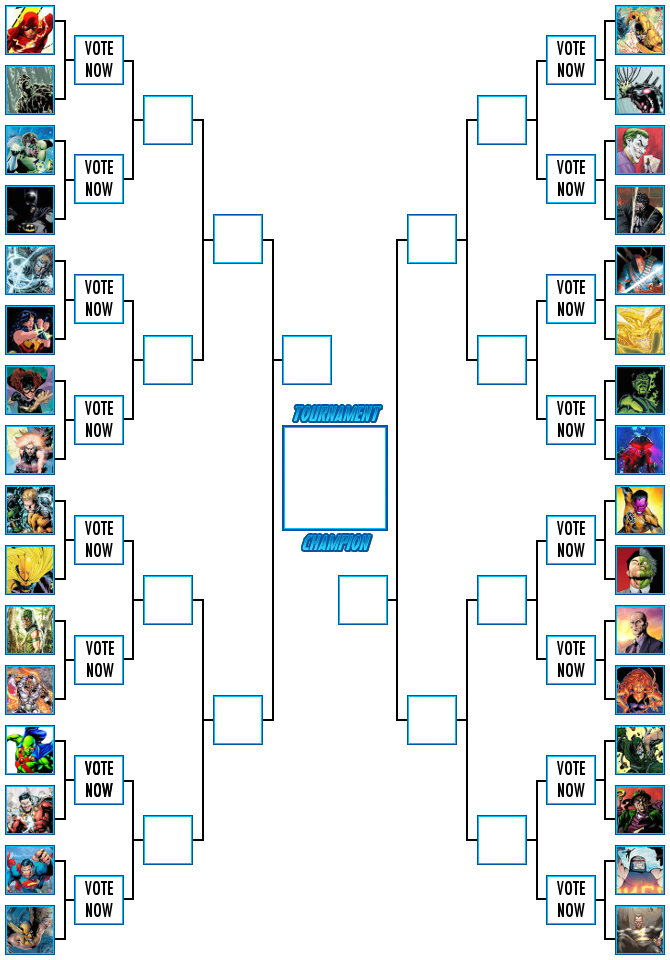 Spread the Word!
Ad blocker interference detected!
Wikia is a free-to-use site that makes money from advertising. We have a modified experience for viewers using ad blockers

Wikia is not accessible if you've made further modifications. Remove the custom ad blocker rule(s) and the page will load as expected.